What better way to spend part of a summer afternoon than on the golf course!
Gainesville Parks & Recreation does this twice a week with special instruction to tomorrow's golfers over at Chattahoochee Golf Club with their Rookie and PeeWee golf classes. I had some fun earlier this week by taking some group and individual photos of the Rookie golfers late one afternoon. With the strength of golfing in the Gainesville community, some of these kids may grow up to be future pros.
Here's a look at the Rookies' group photo on one of the practice greens…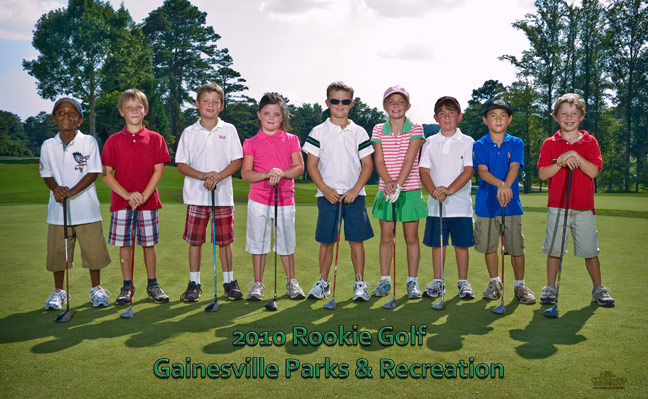 And here's one of my faux magazine covers… just for fun!