End of summer for school means it's time to get busy shooting football photos. We've been busy with DeKalb County high schools for the last couple of weeks, as you can see from some of our earlier posts. The latest addition here is Chamblee's Bulldog football team. Along with a new season, we've been working on a new high definition, high color, processing technique for our individual package photos. Every now and then, something comes along that makes a dramatic difference in image quality, and this technique works especially well for youth sports photos. We use a slightly different lighting method when we shoot the photos, and it takes a little more time in our digital darkroom to produce the results we like, but we think it's worth the extra effort to get a finished product that combines higher definition in the details, shadow areas, and color to give our photos a unique look. So far, we've gotten rave reviews and a lot of great comments on the "painterly" look of these individual photos. Check 'em out and let us know what you think. We haven't applied this to our big team photos yet, but we're considering it for our next project.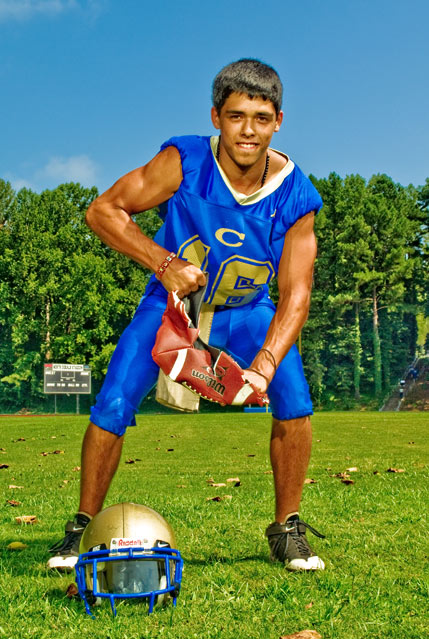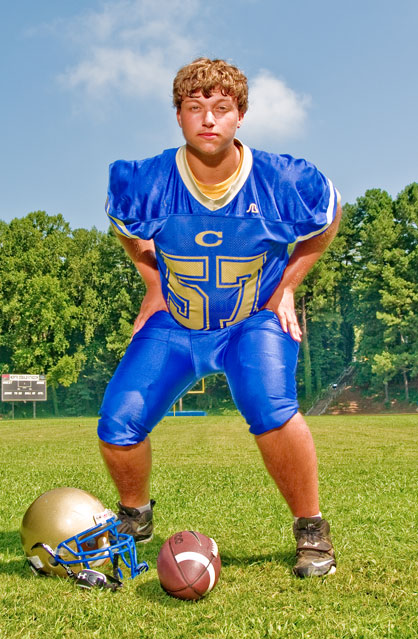 In addition to our new technique, some of the Varsity players like to come up with unique poses… not your regular T&I stuff. Some of them can get quite creative…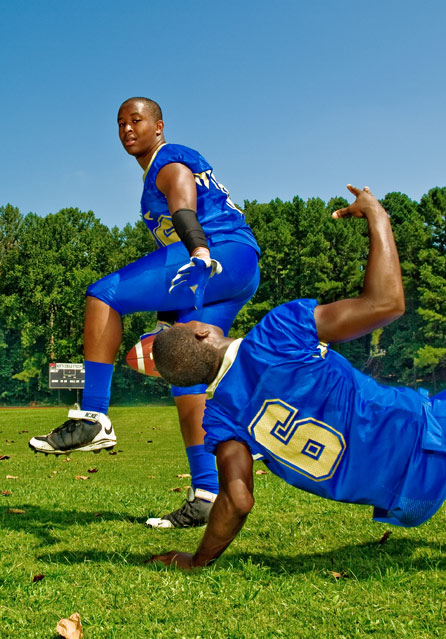 A couple more from other schools…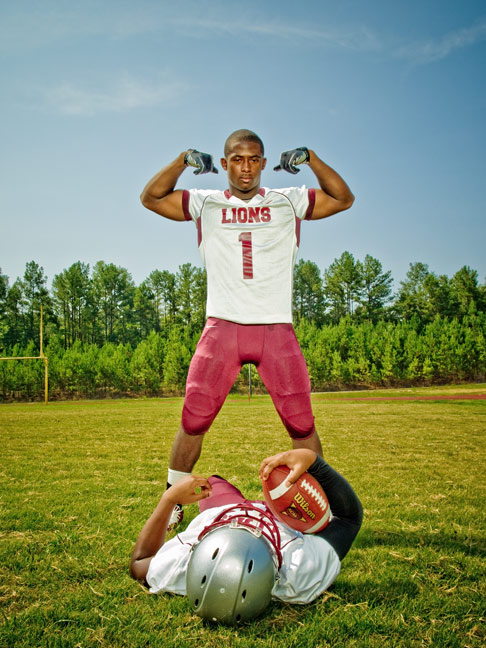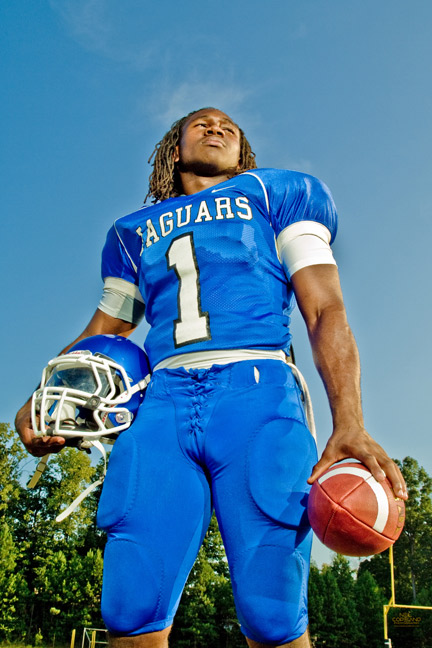 We've really been having some fun with our football teams so far this season. It's been hot, yes, but the players have been fantastic and we've produced some of our best work this season.
Here's the Chamblee High School football team photo. We'll move on to Band photos next week at East Hall and also some of the other fall sports like Volleyball in the next few weeks. Keep checking in and we'll keep you posted. And be sure to call if you'd like to have YOUR team photos shot by Neil Copeland Photography!