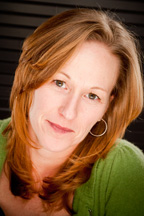 Stephanie Morgan has worked with Neil Copeland Photography since 2004 as a contract photographer shooting Sports Team & Individual photography, Volume Event photography such as Daddy-Daughter Dances, Santa Claus sessions, and others, events as well as working as a Photolab Technician at Lightbender Digital Lab in Lula, GA. She and Neil have also partnered on photographing several weddings over the years.
She has operated Stephanie Morgan Photography, a freelance photography corporation based in Dawsonville, GA, since 2006 where she shoots Portraits (children, families, and high school seniors), along with preschools, Weddings, Sports, and Special Event photography. From 2009 through 2011, she worked at Lightbender Studio, a co-op portrait studio in downtown Gainesville, GA, where she specialized in infant and children's photography, Seniors, family portraiture, and Weddings.
Prior to incorporating, Stephanie freelanced from 1987 until 2006, shooting Portraits, Weddings, Preschools, Sports and Special Events photography gaining valuable insight and developing skills and a style all her own. From 1985 through 1987, Stephanie worked as a Photographer and Photolab Technician for Photo Reflections Studio in Gainesville, Georgia.
Stephanie earned a two-year Certificate in Photography from North Georgia Technical School in Clarkesville, GA where she studied from the winter of 1983 to the spring of 1985. After graduating from there and working for a while, she attended Gainesville Junior College, starting in 1989 working in the Video & A/V Department and earning her Associate in Journalism Degree in 1991. From there, she studied Film and Video at Georgia State University in Atlanta from 1991 to 1993.
Stephanie lives in Dawson County, Georgia and is married to Todd Morgan. She has two children, teenager Jackson, his older sister Abby as well as to young grandchildren. Stephanie has been a swimming instructor for over 20 years, giving private lessons to children during the summer months. In addition, since 2005 she has been the Head Coach for the Dawsonville Racers, a competition swimming team of the Dawson County Parks and Recreation Department.
Stephanie has been an integral part of Neil Copeland's experienced photography team and brings a wonderful talent for relating to her subjects on the other side of the camera as well as being an accomplished photographer behind it.