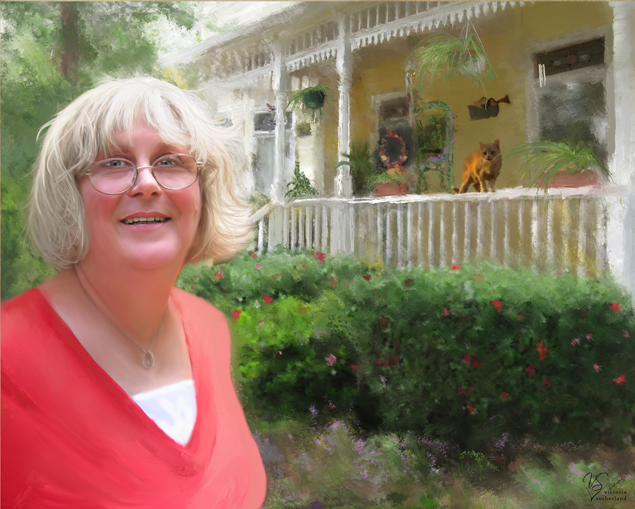 Besides holding the title of Corporate Secretary for Neil Copeland Photography, Inc., Jane also has the distinction of being married to Neil for almost 50 years, an accomplishment that, in and of itself alone, should merit both praise and sympathy from friends and family.  🙂
Jane has worked with Neil through the various incarnations of his photography business, from the part-time days during college, the wildly crazy busy days in the 80's and 90's, to the more laid-back version of today's business. Through it all, she has been the rock-solid influence that has helped keep the business on a steady course as she continues to maintain the support roles she has played throughout the years.
Jane grew up in the village of New Holland (just outside Gainesville, GA) where she played on the basketball teams there and at East Hall High School. After graduating, Jane earned a Master Cosmetologist's license and worked in that field for a few years until family moves due to military and college studies got in the way of maintaining that career.
Over the years, she worked in a variety of business operations, with one of her favorites being Cash Control Supervisor with the Gulf Oil Company credit card division in Atlanta, GA. When that business merged with Chevron Oil in a hostile takeover in 1984, she declined an offered position with the new company in San Francisco and began a career in the foodservice industry, working in the DeKalb County School system as assistant manager and later manager of the lunchroom operation at Rainbow Elementary School. After moving to Lula, Georgia in 1994, she worked at her sister's restaurant, the Double D Burger in the "Rabbit Town" area of Gainesville, GA. She worked there as head cashier for twenty years, retiring in 2014 to help care for Neil's aging mother.
When working with Neil or enjoying the retired life with their young grandson, she runs the sales order table at sport and event photo sessions and handles cashier duties as well as answering questions and directing customers to keep a smooth operation on Picture Day. Jane also assists Neil with quality control in the printing and packaging of finished sports photo sets in the lab.
Jane and Neil, who live in the Lula, GA area, have been married for over 49 years and have one son, Brett, who also has worked in the business for a number of years and currently helps out on a part-time basis.
By the way, the profile photo of Jane above is a digital painting made by my friend Victoria Sutherland of Carrollton, GA from photos I made to commemorate Jane's 60th birthday – Neil